So, not all of us can claim to be Master Chefs. However if food be the music of love, eat up! Many of our generation gave dinner parties when younger and attended them too when babysitting allowed, however many have given up and the younger generation seems to prefer eating out…or did until this latest cost of living crisis!!
Back in the day we had a few stock recipes – Mine, Lasagne – so much more sophisticated than Spag Bol!! – I don't think it takes too much effort or skill to learn and refine a handful of dishes to a pretty good standard. I'd recommend dishes that can be prepared ahead of time and kept in the fridge or oven depending. Who wants to be the lonely soul in the kitchen whilst everyone else is enjoying the party – unless of course it's one of those where the fun is actually IN the kitchen?! Corona-19 kept us locked down at home and not mixing so now let's get out there and EAT!
A few years ago a group of local neighbours arranged a 'Safari Supper' – Best if you're within walking distance. This is how it works in this example of 16 couples and 4 courses. (This is pretty complex and 3 courses or less is obviously far easier!) Each couple makes a course (Starter, Main, Dessert & Cheese) and serves it at their house providing food and wine etc. Then everyone moves on to another house for the next course. Get it right and no couple meets the same couple again – well not until the afterparty anyways! 
Safari Dinner Formula – Editable
If anyone is brave enough to attempt this, and trust me you won't regret it – please share your experience!
It's always been a fun evening albeit it takes a bit of organisation and some who are less confident have to be encouraged and eased in – But it's NOT about gourmet food, it's about meeting up with neighbours many of which you don't socialise with and remember it's either a one off or at worst an annual event!! So those with limitations for cooking for 8 will do a simple cold starter/appetiser or provide cheese, crackers and port – it doesn't get much easier than that. Those that want to show off can and we all benefit! 
…and so on to the main course! Maybe this is more about following your passion after a possibly less than fulfilling career, or maybe expanding a skill set you've left on the back burner – so why not be like Irini and BELIEVE in YOURSELF!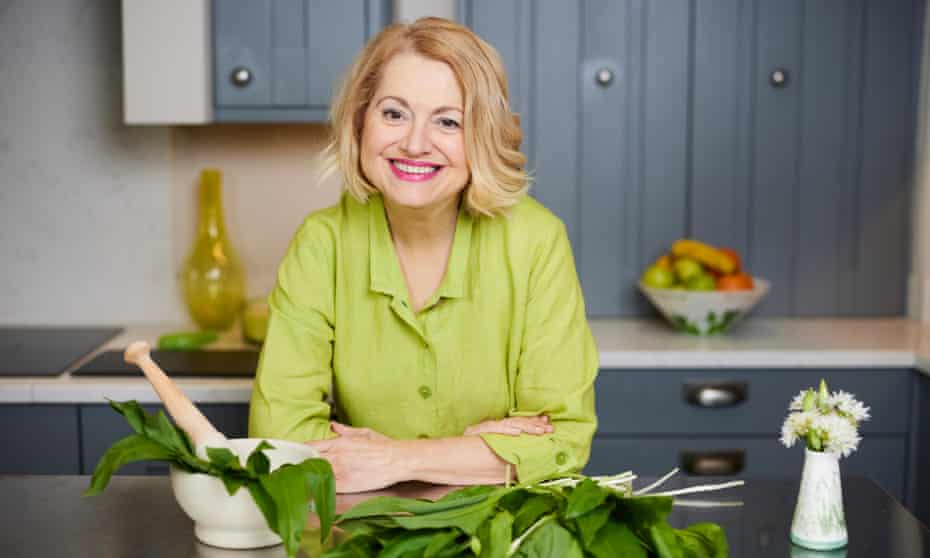 Life as a retired banker bored Irini Tzortzoglou, so she decided to enter the cooking competition. She trained hard to win and now works as a chef, writer and public speaker.
When she worked in banking, Irini Tzortzoglou's idea of cooking was to pick up a ready meal from Marks & Spencer at Waterloo station on her way home, and put it in the oven. But now, since winning the BBC cooking competition MasterChef in 2019 at the age of 60, with menus inspired by her Greek heritage, food has become her life and new career.
She had not been overly interested in cooking, she says with a laugh, though as a child, food was an important part of her life. Tzortzoglou, 64, was born in Crete, where her grandparents' house was always open – her grandfather was a priest – and her grandmother would often be cooking for dozens of people. Tzortzoglou would help out: "I loved the smells, I loved the processes." After her parents moved the family to Athens when she was about eight, she didn't really cook again, until she got married and moved to London. "I thought: 'I better be a good housewife and feed my husband.' I bought recipe books, and started cooking three-course meals every day because I was bored."
But she stopped cooking when her husband complained he was putting on too much weight and she started her career – she worked in finance for 30 years, eventually becoming an executive at Piraeus Bank, one of Greece's biggest financial services companies. "As my career progressed, I found that I had less and less time for cooking," she says. In 2000, she married her second husband, John, who was often away on business. Then, she says, "I really didn't cook. I want to cook for other people, I don't particularly enjoy feeding myself."
She decided to enter MasterChef "out of boredom" after retiring. "It was out of not feeling challenged and driving John crazy, that one day he said: 'Why don't you try, because you always love watching it.'"
Tzortzoglou was a reasonably good cook, who loved entertaining and could put together a decent dinner party menu, but competing on the show demanded a whole new skill level. "I didn't want to embarrass myself by leaving in round one, so I trained myself for a year," she says. She put in time, effort and money (including buying gadgets and overhauling her kitchen at home in Cumbria). "I went to Athens, I ate at Michelin-star restaurants," she says. "I wanted to see what was happening with Greek food today. I watched a little bit of Greek MasterChef to see what the young chefs were doing. And then I started practising."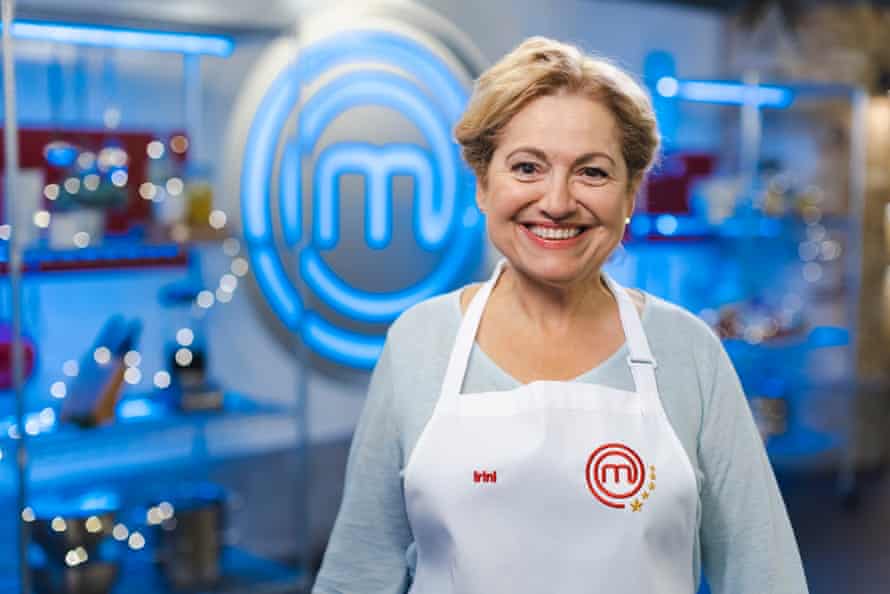 She also started physical training because she could see how tough it was to run around the kitchen while filming, or stand for hours. "What worried me was that I was going to have a heart attack in the studio," she says with a laugh. "I'd had an office job all my life." She started running, joined a gym, and took hill walks around her home. She treated it, she says, "like my life's work."
I had a father who was incredibly demanding, for whom nothing was ever quite good enough.
Since her win, Tzortzoglou has become immersed in Greek food, and has written a cookery book, Under the Olive Tree. When we speak, she has spent the previous couple of weeks on a residency at a London restaurant, catered for two dinners, devised and cooked the menu for an awards lunch, and launched a Greek meal for a recipe box company.
"I don't have free time, but I love it," she says. "I feel like a child let loose in a sweetshop." She has also become a public speaker, determined to inspire others in later life to start again. "Seeing how alive I feel and how much energy I have, the alternative is unthinkable – to think that, at 60, you go, 'Oh, now I sit in a corner and read books, and one day I die.'"
Tzortzoglou found that being on the programme not only gave her a new career, but changed how she felt about herself, after a lifetime of low self-esteem. "I always felt a fraud in banking," she says. "I had a father who was incredibly demanding, for whom nothing was ever quite good enough; there was always room for improvement. I thought I had dealt with all that, but clearly I hadn't because MasterChef showed me that I still did not believe enough in myself." She couldn't understand why she was progressing through the rounds, and finally won – with a starter of red mullet, followed by lamb chops, and a fig and hazelnut baklava – because she was so critical of herself. "I would say to [co-host and chef] John Torode, 'What's wrong with your taste buds? This is rubbish.' He would say: 'Stop it, this is my job.'"
She is emotional when she remembers how it felt to win. "To actually be able to say, OK, I'm good enough." The other weekend, she did a catering job, cooking for 20. When she walked into the dining room, she received a huge round of applause. "A few years ago, I would be like, 'No, no, it wasn't good enough.' Now I'm thinking, actually, that was a bloody good dinner."